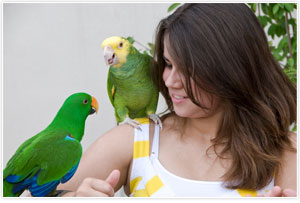 Diseases naturally transmissible between animals and humans are called zoonoses, or zoonotic diseases. These diseases are important health risks for pets, livestock, poultry, and other species.
Over 75% of emerging pathogens in humans are considered zoonotic diseases. People who have close contact with animals, whether it is pet owners, livestock producers, or animal health providers, can be at increased risk for infection and disease. Individuals with weakened immune systems, including children, the elderly and pregnant women can also be at increased risk. Most zoonotic diseases can be avoided with proper prevention measures.
The CFSPH has a number of resources on zoonotic diseases to help raise awareness and knowledge of specific zoonotic diseases and their risk factors, as well as promote prevention steps that can be taken to reduce the risk of zoonotic disease transmission.