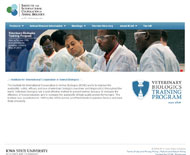 Institute for International Cooperation in Animal Biologics
www.cfsph.iastate.edu/IICAB The Institute for International Cooperation in Animal Biologics (IICAB) was established in 1995 by the USDA and Iowa State University. IICAB's goal is toimprove the availability, safety, efficacy, and use of veterinary biologics (vaccines) throughout the world. The Institute works with the veterinary biologics industry, government regulatory and research agencies, universities, veterinarians, and producers in an effort to improve the availability and use of biologics for animals worldwide.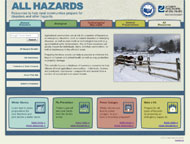 Prep4AgThreats All-Hazards
www.prep4agthreats.org The Prep4AgThreats All-Hazards website houses a database of resources to help rural agricultural communities – individuals, farmers and producers, businesses – prepare for and recover from a number of natural and man-made threats. The website was developed from the Multi-State Partnership for Security in Agriculture.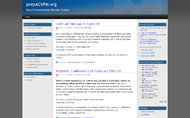 ACVPM Board Examination Review Course
www.prepacvpm.org This online course is designed to assist veterinarians in their study and review process for the American College of Veterinary Preventive Medicine (ACVPM) board examination.